Security Systems

Whether your needs are for a new alarm system, or for consultation on an existing system, we are here to help.
Starting from the ground up, LVS can provide consultation, design, and installation of custom security systems to
protect any structure, residential or commercial.
Our systems utilize high-end, state of the art equipment that is always expandable and never proprietary.
No matter how simple or complex the floor plan, LVS can design a practical and efficient system and then monitor
it 24/7 with a U.L. listed central monitoring station. Our goal is to provide the owner with a trouble-free alarm
system that is user friendly and cost effective.
If you have an existing alarm system, we can provide central station monitoring as well as troubleshooting and repair
for just about every system on the market.
Of course, quotes and consultations are always fast and free.
Call LVS today for more info.
Call us 24/7 for service
912-234-7700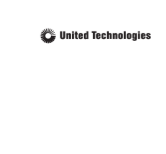 Click below for more information